Discover how ComplainTogether.com empowers consumers to address their complaints effectively. Learn to navigate the platform, submit complaints, connect with others, and leverage the community's collective power for better resolutions.
Speak Up, Share, and Expose Unfair Businesses
In today's fast-paced consumer world, unresolved consumer complaints can leave customers feeling frustrated and ignored, while businesses miss out on opportunities to grow and improve. Enter ComplainTogether.com, a revolutionary platform that empowers individuals to share their unresolved consumer complaints and harness the strength of collective advocacy. This blog post will introduce you to the power of ComplainTogether.com, a tool that not only helps you voice your concerns but also connects you with others who share your experiences.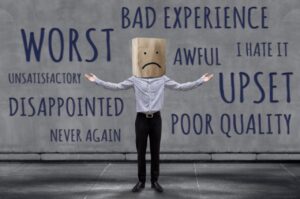 By joining ComplainTogether.com, you are taking a stand against poor customer service, unfair practices, and subpar products, all while contributing to a more transparent and accountable marketplace. As you navigate through this post, you will discover how this innovative platform enables users to speak up, expose unfair businesses, and work together to find resolutions, ultimately improving customer experiences and fostering a better consumer landscape. So, let's dive in and unleash the power of ComplainTogether.com together!
Creating an Account on ComplainTogether.com
Benefits of Having an Account
By creating an account on ComplainTogether.com, you gain access to a community of individuals who share your concerns about products and services. An account also allows you to submit your unresolved consumer complaints, join complaint groups, and collaborate with others to resolve issues more effectively.
How to Sign Up and Create a Profile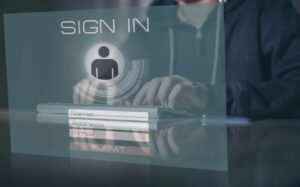 Visit ComplainTogether.com.
Click on the "Join Us" button located on the homepage.
Provide the required information, including your name, email address, and desired username and password.
Check your email inbox for an account confirmation message.
Follow the instructions provided to verify your account.
Once you've signed up, personalize your profile to connect better with other users. Add a brief description of yourself, your interests, and the types of consumer complaints you are passionate about resolving.
Submitting Your Consumer Complaints
Step-by-Step Guide to Submitting a Complaint
Log in to your ComplainTogether.com account.
Click on the "Submit Complaint" button located in your dashboard.
Choose the appropriate category for your complaint.
Write a detailed and well-structured complaint, addressing the specific issue you faced.
Provide any supporting evidence, such as images or documents, to back up your claim.
Review your complaint for accuracy and clarity, then click "Submit."
Tips for Writing an Effective Complaint
Effective consumer complaints should:
Clearly describe the issue you faced.
Include relevant information, such as the product or service name, the date of purchase or interaction, and any communication with the company.
Be concise and to the point, while still providing necessary details.
Maintain a polite and respectful tone, avoiding aggressive or offensive language.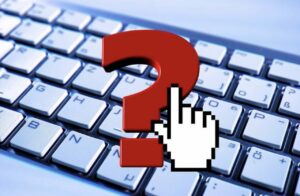 Choosing the Right Category
Selecting the correct category for your complaint is essential, as it helps other users find and engage with your post. Categories on ComplainTogether.com include "Products and Services," "Transportation and Travel," "Housing and Property," "Energy and Utilities," and more. Choose the one that best fits your specific issue.
Providing Supporting Evidence
Include any relevant evidence, such as photographs of the defective product or screenshots of emails with customer service representatives. This strengthens your case and helps others understand your complaint more clearly.
Building a Strong Support Network through Complaint Groups and Social Media
Discover the Power of Complaint Groups
Complaint groups are specialized communities within ComplainTogether.com that focus on particular industries, products, or services. By joining these groups, you can connect with others who have encountered similar issues and collaborate to find effective solutions.
Forge Meaningful Connections with Fellow Consumers
To become a member of a complaint group, search for groups that align with your interests or explore the list of popular groups available. Once you've discovered a group that resonates with you, click the "Join Group" button to become a part of the community. Engage in discussions, share your experiences, and seek advice from fellow members. Keep the group updated on any progress or new developments in your case, and extend your support to others facing comparable challenges.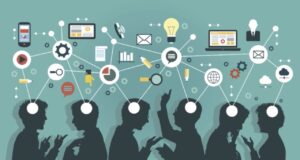 Maximize Your Impact through Collaboration and Social Media
Collaborating with other group members can amplify your collective voice and increase the likelihood of resolving your complaint. Strategize together, exchange resources, and unite to convey your concerns to the company in question. Leverage the collective power of the ComplainTogether.com community for more successful outcomes, as businesses are more inclined to address problems when confronted by a larger group of dissatisfied customers. Additionally, share your submitted complaint on ComplainTogether.com across social media platforms like Facebook, Twitter, and LinkedIn to broaden your audience and gather support. Remember to include the hashtag #ComplainTogether when sharing your complaint, as this helps others discover your post and participate in the conversation.
Speak Up! Share! Expose! Join ComplainTogether.com Now
Consumer complaints that remain unresolved can cause significant frustration and stress for customers who feel ignored and unsupported. ComplainTogether.com offers an innovative solution to address these unresolved issues by providing a platform for users to share their experiences, voice their concerns, and connect with others facing similar challenges. By bringing these complaints to light and fostering a community of like-minded individuals, the platform empowers consumers to work together to find resolutions and create a positive impact on the business landscape.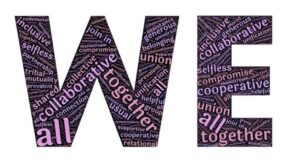 The key to resolving these lingering issues lies in the collective power of the ComplainTogether.com community. As users share their stories and connect with one another, they create a network of support and understanding. This network enables consumers to collaborate on finding solutions, providing advice, and sharing information about their experiences with businesses. In turn, businesses are more likely to pay attention to these issues and make necessary changes, ultimately resulting in improved customer satisfaction and a healthier marketplace for all. So, if you're dealing with unresolved complaints, joining ComplainTogether.com can be an essential step towards finding resolution and fostering a better consumer experience.
FAQs:
What is ComplainTogether.com?

ComplainTogether.com is an online platform that allows users to submit consumer complaints, connect with others facing similar issues, and work together to resolve their complaints.

How do I submit a complaint on ComplainTogether.com?

To submit a complaint, create an account, sign in, and follow the step-by-step guide provided in the blog post to write an effective complaint, choose the right category, and provide supporting evidence.

What are complaint groups on ComplainTogether.com?

Complaint groups are formed by users who have similar complaints against a company or service. These groups allow members to collaborate, share experiences, and leverage their collective power to resolve their complaints.

How can I share my complaint on social media?

After submitting your complaint on ComplainTogether.com, share it on social media platforms like Facebook, Twitter, and LinkedIn. Use the hashtag #ComplainTogether to increase visibility and garner support.

What is Adhoc.Support, and how can it help with unresolved complaints?

Adhoc.Support is an external service that helps consumers escalate their complaints and seek legal advice or other professional assistance when their complaints remain unresolved on ComplainTogether.com.
Taking Your Complaints Further with Adhoc.Support
How Adhoc.Support Can Help with Unresolved Complaints
If your complaint remains unresolved despite your efforts on ComplainTogether.com, consider turning to Adhoc.Support. This external service specializes in helping consumers escalate their complaints and seek legal advice or other professional assistance.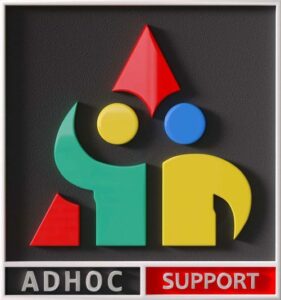 The Benefits of Joining Adhoc.Support
By joining Adhoc.Support, you gain access to expert guidance and resources tailored to your specific case. This can increase the likelihood of a favorable outcome and provide you with the support you need to navigate more complex complaint scenarios.